Three franchisees who own multiple QSR franchise brands including Costa, KFC, Pret a Manger, Burger King, Taco Bell and M&S Foods have all won awards at the 2023 BFA HSBC British Franchise Awards.
Raja Adil, CEO of the Adil Group, won the 'Multi-Brand HSBC Best in Class, Multi-Unit Award.'  The Adil Group was established in 1969 and now operates 170 franchise outlets across the UK including KFC, Burger King, Taco Bell, Costa, Chaiiwala and Anytime Fitness. (Raja's award was collected by his son Rafay on his behalf).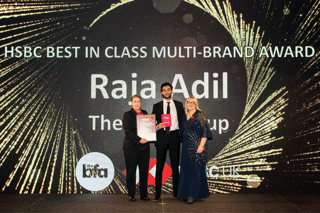 Diljit Brar, Managing Director of Goldex Investments Ltd won the 'Community Focus Award'. Diljit bought his first franchise in 2005 and now owns 35 Costa Coffee outlets across the United Kingdom.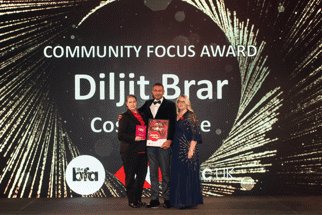 Angelina Mouralidarane is the Commercial Director of Iceking, a second generation, family-owned business who are growth partners with KFC, Pret a Manger and M&S Foods, operating 17 outlets. They also have a new gym franchise, Kings Gym with three outlets. Angelina won the 'Judges Special Award'.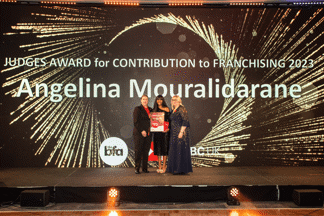 Founded in 1977 and with a strapline of 'Discover Your Tomorrow' the BFA (British Franchise Association), is the hub of franchising in the UK. The association strives to brighten people's futures by showcasing the opportunities for businesses and individuals to transform their lives through franchising, whilst also providing an educational space and accreditations, governed by their high standards and a code of ethics.
The awards often referred to as the 'Oscars of franchising' were held at the The Vox Conference Centre in Birmingham on 9th November 2023.
Commenting on his 'Multi-Brand HSBC Best in Class, Multi-Unit Award' win Raja said 
"This award and the recognition of the Adil Group is the pinnacle of success that all franchisees hope to achieve during their careers and to win the award is not only a great honour, but also a testament to the dedication and hard work of our entire team."
Thanking the BFA for his 'Community Focus Award', Costa franchisee Diljit Brar said:
"We are extremely grateful to the BFA and the judges for being selected as the winner of this incredible category, against such amazing businesses who work tirelessly to make their communities a better place. This wouldn't have been possible without the hard work and commitment of our teams to embody the company motto of 'Investing in the Future', which their endeavours do each day when running store and company based fundraising events and school workshops."
Acknowledging her 'Judges Special Award' Angelina said:
"Talent wins games, but teamwork wins championships – our franchise businesses scale-up culture.  This award is for each and every member of the Iceking family that have contributed to this success."
Pip Wilkins, Chief Executive of the BFA said:
"Our huge congratulations to Raja, Diljit and Angelina on these tremendous wins. We had some fantastic entries this year but theirs really stood out from the crowd. We would like to thank them for being such great franchisees, great ambassadors for the BFA and for representing the very best in UK franchising."
UK Head of Franchise, Commercial Banking at sponsors HSBC Bank Gillian Morris said:
"The diversity of franchising on display at tonight's awards ceremony – across so many brands and sectors – demonstrates the strength and reach of the industry.  Choosing a winner is never easy and I'd like to join Pip in thanking everyone who entered and send our warm congratulations to Raja, Diljit and Angelina on these very well-deserved awards."